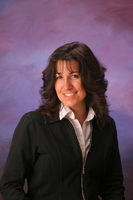 Debbie Allard
PROPERTY MANAGER
Debbie is our property manager. She enjoys working with people and will work hard to help you find just what you are looking for. You can be assured she will always return your calls and emails.
Debbie has lived in the area most of her life and currently lives in Waterford with her husband, son, and daughter. She graduated from St. Johnsbury Academy and Florida Southern College with a BS in marketing.
Call Debbie in the office, 802-748-2045 x 16 or her cell 802-598-2386 or by email anytime:
debbie@beginrealty.com
.